I understand that all of our lives have to end.
51 people - including 20 children - have been confirmed to have met that end in the path of Monday's F4 tornado that ripped through a suburb of Oklahoma City. With 200+ mph windspeeds and a girth of a mile, it destroyed everything it came in contact with. I'm reminded of Scott Thomson's character 'Preacher' Rowe (Twister) describing a massive tornado, calling it: "The Finger of God."
As our lives continue, let us take a moment of silence to remember those that did not, and those that will never be the same.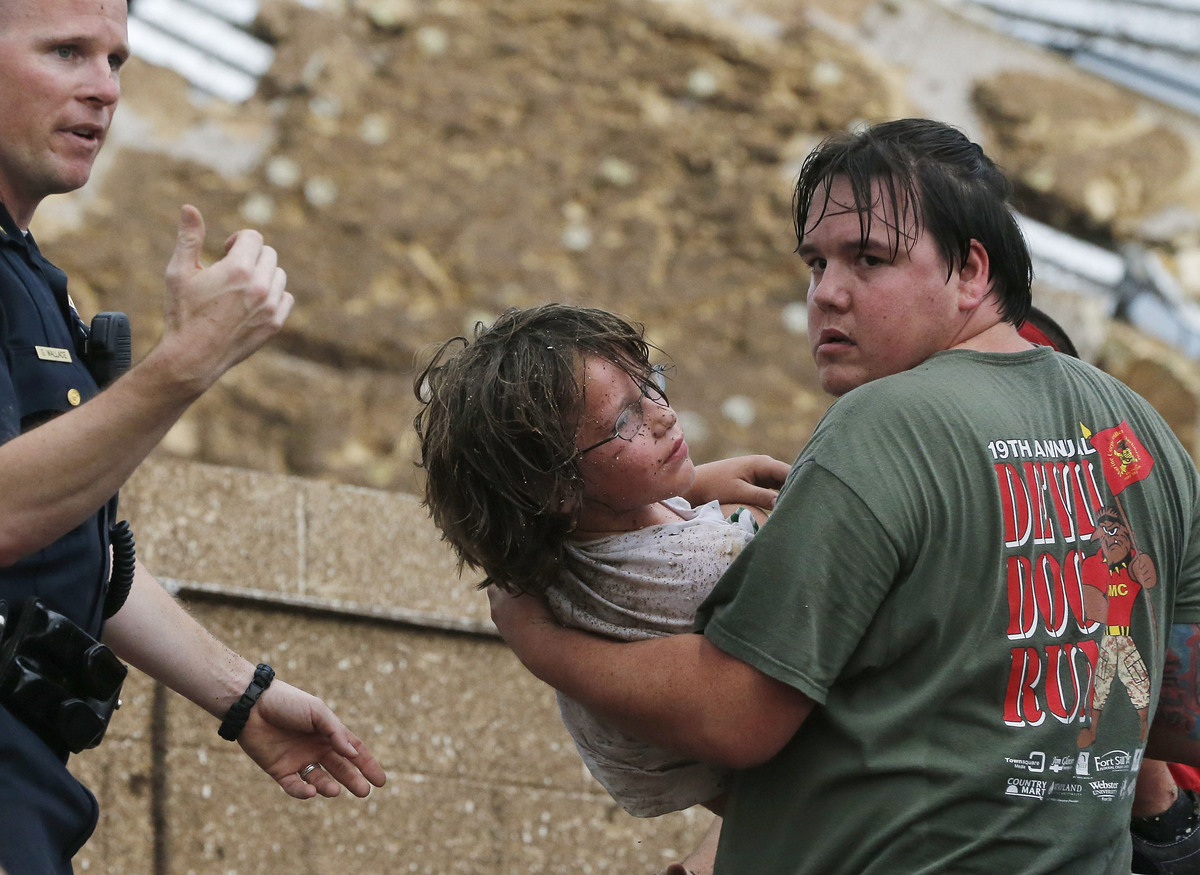 A child is carried from the rubble of the Plaza Towers Elementary School following a tornado in Moore, Okla., Monday, May 20, 2013. A tornado as much as a mile (1.6 kilometers) wide with winds up to 200 mph (320 kph) roared through the Oklahoma City suburbs Monday, flattening entire neighborhoods, setting buildings on fire and landing a direct blow on an elementary school. (Sue Ogrocki / AP)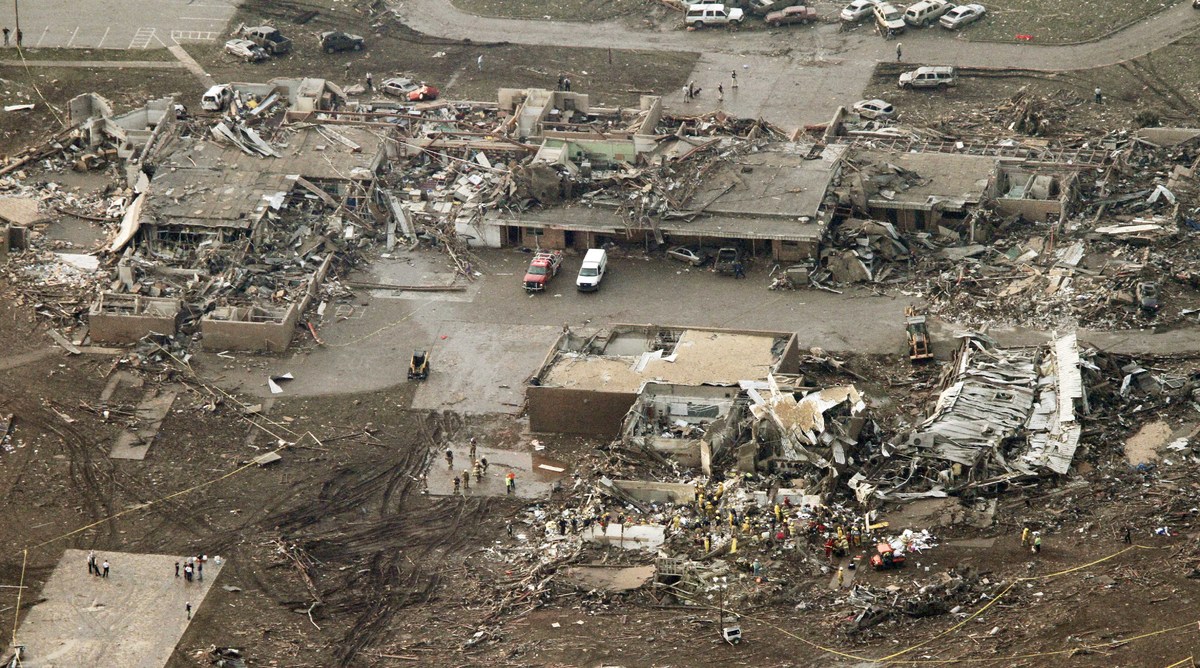 This aerial photo shows damage to the Plaza Towers Elementary School after massive tornado hit Moore, Okla., Monday May 20, 2013. (Steve Gooch / AP)